The Film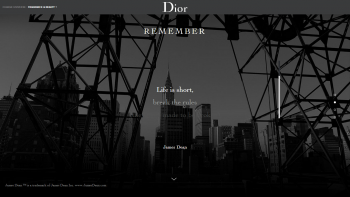 Life is short,
break the rules
(they were made to be broken)
Forgive quickly,
kiss slowly
Love truly,
laugh uncontrollably
And never regret anything
that makes you smile
You are who you are meant to be
Dance as if no one's watching
Love as if it's all you know,
dream as if you'll live forever,
live as if you'll die today
Robert Pattinson is one of those rare actors who plays with elegance and a certain casualness, an obvious modernity.
Without any effort or posturing, he now projects a determined image, located at the intersection of one's dark seduction, his longing for authenticity and a desire for intensity.
He chooses today to move where he sees fit. Free to claim cinematic choices as daring as they are sharp.
He starts with identifying new artistic achievements, simultaneously as the Dior man enters a new era.
The meeting was inevitable ...
Filmed by Romain Gavras, he embodies a certain idea of masculinity against the current flow of ideas, such as his legendary seniors, Marlon Brando, James Dean, Paul Newman and Monty Clift.
A manhood where vulnerability makes their difference, and sensitivity their strength.
It seems obvious he inherited from all those who drove fast, loved hard and lived with the only rule to be free, against all odds.